Official Premiere Release Date: October 29, 2012
Official General Release Date: November 2, 2012
Copyright: Disney Enterprises, Inc. © 2012
Distributed by: Walt Disney Studios Motion Pictures
MPAA Rating: PG (Parental Guidance Suggested ~ Some Material May Not Be Suitable For Children) for Some Rude Humor and Mild Action/Violence
Length: 101 Minutes
Cast and Characters

|   | Cast | Character/Performance | | Notes |
| --- | --- | --- | --- | --- |
| | Ava Acres | additional voice | | |
| | Isabella Acres | additional voice | | |
| | AKB48 | 'Sugar Rush' | | |
| | Skylar Astin | Roy | | |
| | Bob Bergen | additional voice | | |
| | Dave Boat | additional voice | | |
| | Buckner and Garcia | 'Wreck-It, Wreck-It Ralph' | | |
| | Reed Buck | additional voice | | |
| | Michael Carlsen | additional voice | | |
| | Adam Carolla | Wynnchel | | |
| | David Cowgill | additional voice | | |
| | Jim Cummings | additional voice | | |
| | EG Daily | additional voice | | |
| | Debi Derryberry | additional voice | | |
| | Kevin Deters | Clyde | | |
| | Will Deters | additional voice | | |
| | John DiMaggio | Beard Papa | | |
| | Terri Douglas | additional voice | | |
| | Jamie Elman | Rancis Fluggerbutter | | |
| | Sandy Fox | additional voice | | |
| | Eddie Frierson | additional voice | | |
| | Tyler Ganus | additional voice | | |
| | Earl Ghaffari | additional voice | | |
| | Tucker Gilmore | Sugar Rush Announcer | | |
| | Tucker Gilmore | Turtle | | |
| | Emily Hahn | additional voice | | |
| | Jennifer Hale | additional voice | | |
| | Jess Harnell | Don | | |
| | Rachael Harris | Deanna | | |
| | Dennis Haysbert | General Hologram | | |
| | Kyle Hebert | Ryu | | |
| | Martin Jarvis | Saitine | | |
| | Phil Johnston | Surge Protector | | |
| | Mindy Kaling | Taffyta Muttonfudge | | |
| | Daniel Kaz | additional voice | | |
| | Brian Kesinger | Cyborg | | |
| | Dave Kohut | additional voice | | |
| | Kool & The Gang | 'Celebration' | | |
| | Maurice LaMarche | Root Beer Tapper | | |
| | Reuben Langdon | Ken | | |
| | Joe Lo Truglio | Markowski | | |
| | Katie Lowes | Candlehead | | |
| | Jane Lynch | Sergeant Tamora Jean Calhoun | | |
| | Lauren MacMullan | additional voice | | |
| | Mona Marshall | additional voice | | |
| | Jack McBrayer | Fix-It Felix, Jr. | | |
| | Edie McClurg | Mary | | |
| | Scott Menville | additional voice | | |
| | Tim Mertens | Dr. Brad Scott | | |
| | Rich Moore | Sour Bill | | |
| | Rich Moore | Zangief | | |
| | Laraine Newman | additional voice | | |
| | Ed O'Neill | Mr. Litwak | | |
| | Owl City | 'When Can I See You Again?' | | |
| | Paul Pape | additional voice | | |
| | Raymond S. Persi | Gene | | |
| | Raymond S. Persi | Zombie | | |
| | Cooper Reed | additional voice | | |
| | John C. Reilly | Wreck-It Ralph | | |
| | Rihanna | 'Shut Up And Drive' | | |
| | Gerald C. Rivers | M. Bison | | |
| | Lynwood Robinson | additional voice | | |
| | Trenton Rogers | additional voice | | |
| | Jadon Sand | additional voice | | |
| | Horatio Sanz | Duncan | | |
| | Brandon Scott | Kohut | | |
| | Stefanie Scott | Moppet Girl | | |
| | Sarah Silverman | Vanellope von Schweetz | | |
| | Skrillex | 'Bug Hunt' | | |
| | Roger Craig Smith | Sonic The Hedgehog | | |
| | Kath Soucie | additional voice | | |
| | Jamie Sparer Roberts | Yuni Verse | | |
| | April Stewart | additional voice | | |
| | Fred Tatasciore | additional voice | | |
| | Josie Trinidad | Jubileena Bing Bing | | |
| | Alan Tudyk | King Candy | | |
| | Jennifer Christine Vera | additional voice | | |
| | Cymbre Walk | Crumbelina Di Caramello | | |
| | | Adorabeezle Winterpop | | |
| | | Blanka | | |
| | | Blinky | | |
| | | Bowser | | |
| | | Cammy | | |
| | | Chun-Li | | |
| | | Citrusella Flugpucker | | |
| | | Coily | | |
| | | Dig Dug | | |
| | | Dr. Eggman | | |
| | | Frogger | | |
| | | Fygar | | |
| | | Gloyd Orangeboar | | |
| | | Inky | | |
| | | Minty Zaki | | |
| | | Neff | | |
| | | Nougetsia Brumblestain | | |
| | | Pac-man | | |
| | | Paperboy | | |
| | | Peter Pepper | | |
| | | Pinky | | |
| | | Pooka | | |
| | | Q*bert | | |
| | | Qix | | |
| | | Sam | | |
| | | Slick | | |
| | | Snowanna Rainbeau | | |
| | | Sticky Wipplesnit | | |
| | | Swizzle Malarkey | | |
| | | Tiny | | |
| | | Torvald Batterbutter | | |
| | | Ugg | | |
Music
Original Score Composed by Henry Jackman
Additional Music by Dominic Lewis
Score Conducted by Nick Glennie-Smith
Songs

|  Song | Composer/ Lyricist | Performers | Notes |
| --- | --- | --- | --- |
| Bug Hunt | Written by Skrillex | Skrillex | |
| Celebration | Written by Ronald Bell, Claydes Smith, George Brown, James Taylor, Robert Mickens, Earl Toon, Dennis Thomas, Robert Bell, Eumir Deodato | Kool & The Gang | Courtesy of The Island Def Jam Music Group under license from Universal Music Enterprises |
| March Of The Winkies | Written by Herbert Stothart | | |
| Shut Up And Drive | Written by Gillian Lesley Gilbert, Peter Hook, Stephen Paul David Morris, Evan Rogers, Carl Sturken, Bernard (GB 2) Sumner | Rihanna | Courtesy of The Island Def Jam Music Group under license from Universal Music Enterprises |
| Sugar Rush | Lyrics by Yasushi Akimoto, Music by Jamie Houston | AKB48 | |
| When Can  I See You Again? | Written by Adam Young, Matthew Thiessen, and Brian Lee | Owl City | |
| Wreck-It, Wreck-It Ralph | Written by Jamie Houston | Buckner and Garcia | |
Awards

| Award | Year | Winner/ Nominee | Category | Recipient | Notes |
| --- | --- | --- | --- | --- | --- |
| Academy Awards | 2012 (85th) | Nominee | Animated Feature Film | Rich Moore | |
| Annie Awards | 2012 (40th) | Winner | Best Animated Feature | Walt Disney Animation Studios | |
| Annie Awards | 2012 (40th) | Nominee | Outstanding Achievement in Animated Effects In An Animated Production | Brett Albert | |
| Annie Awards | 2012 (40th) | Nominee | Outstanding Achievement in Character Design In An Animated Feature Production | Bill Schwab, Lorelay Bove, Cory Loftis, & Minkyu Lee | |
| Annie Awards | 2012 (40th) | Winner | Outstanding Achievement in Directing In An Animated Feature Production | Rich Moore | |
| Annie Awards | 2012 (40th) | Winner | Outstanding Achievement in Music In An Animated Feature Production | Henry Jackman, Skrillex, Adam Young, Matthew Thiessen, Jamie Houston, & Yasushi Akimoto | |
| Annie Awards | 2012 (40th) | Nominee | Outstanding Achievement in Storyboarding In An Animated Feature Production | Leo Matsuda | |
| Annie Awards | 2012 (40th) | Nominee | Outstanding Achievement in Storyboarding In An Animated Feature Production | Lissa Treiman | |
| Annie Awards | 2012 (40th) | Winner | Outstanding Achievement in Voice Acting In An Animated Feature Production | Alan Tudyk | as the voice of "King Candy" |
| Annie Awards | 2012 (40th) | Winner | Outstanding Achievement in Writing In An Animated Feature Production | Phil Johnston & Jennifer Lee | |
| Annie Awards | 2012 (40th) | Nominee | Outstanding Achievement in Editorial In An Animated Feature Production | Tim Mertens | |
Copyrights
Asteroids, Battlezone, Centipede, Food Fight and Pong courtesy of Atari Interactive, Inc.
Blanka, Cammy, Chun-Li, E. Honda, Ken, M. Bison, Ryu, and Zangief © CAPCOM U.S.A., INC. 2012
Street Fighter is a trademark and/or registered trademark of Capcom U.S.A., Inc.
Q*bert, Coily, Sam, Slick, Ugg, and Wrong Way © 2012 Columbia Pictures Industries, Inc.  All Rights Reserved.
Peter Pepper™ from Burger Time™ courtesy of G-Mode Co., LTD.
Metal Gear Solid, Frogger, and Dance Dance Revolution X2 courtesy of © Konami Digital Entertainment
Beard Papa courtesy of Muginoho International, Inc. and Craig I. Takiguchi
Pac-man™, Blinky, Pinky, Inky, Clyde, Dig Dug, Fygar, and Pooka © NAMCO BANDAI Games, Inc., used by permission of NAMCO BANDAI Games Inc.
NESTLÉ NESQUIK and WONKA LAFFY TAFFY courtesy of Nestlé USA, Inc.
Nintendo properties used with permission of Nintendo Co., Ltd.
Sonic The Hedgehog, Dr. Eggman, Neff, and Sonic Championship courtesy of SEGA, © SEGA.  All Rights Reserved.
Root Beer Tapper, RoadBlasters, and Paperboy used courtesy of Warner Bros. Entertainment Inc.
Back to WALT DISNEY ANIMATED CLASSIC FEATURE FILMS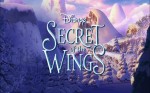 ←Prev         All        Next→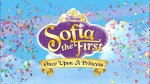 Philosophical Statement: All performers in each movie are listed; Walt himself set precedent for inclusion by listing even reference actors in the opening credits. Information from the movie's credits appears in bold. All other information appears in normal text.

All images and original copyrights belong to their respective holders.

Everything else is © The Completist Geek